03 May

13 Life Lessons from Warren and Charlie: Reporting back from 2010 Berkshire Hathaway Shareholder's Meeting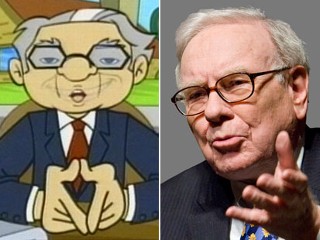 Written by: Scott Dinsmore
Average Reading Time: 5 minutes
For one day each year, any and all of us get the chance to listen to 6.5 hours of live questions and answers with Warren Buffett and Charlie Munger (and even ask one of your own if you're lucky). This year almost 40,000 people took advantage of the opportunity. I was one of them. As I was last year and the two years prior to that. The weekend has become an annual highlight that words cannot describe. Despite the fact that it's important for our business in the investment partnership my partner and I run, this is one of the best weekends of the year for learning about life and personal improvement. I love it.
The topic of the day: Life Lessons.
To most people's surprise, this is not simply another dry talk on investing and business. It's far from it. The great majority of the meeting revolves around lessons in life, relationships, education and career decisions. These guys have experienced over 160 combined years of amazing life experiences and seen success (and even some failure) on numerous fronts. They are brilliant and happen to be two of the best teachers I have come across in all my reading and learning. And the price of admission…free! Ideally you should be a shareholder but there are plenty of other ways to get into the meeting if you'd like. I have to share some of the most recent pearls with you all. I'll stick to broader life lessons, but feel free to send a note if you'd like more from the business and investing side.
13 Life Lessons from Warren and Charlie:
1. Lose money and I will forgive you, but lose even a shred of reputation and I will be ruthless [Warren]. This has been echoed across the business world for years and it applies to us all. Life is too short to cut corners to make an extra buck. Wealth can always be recreated but reputation takes a lifetime to build and often only a moment to destroy. As Warren says, "we will not trade reputation for money."
2. The best defense in a tough economy is to add the most you can to society. Your money can be inflated away but your knowledge and talent cannot [Warren]. No matter the external circumstances, you are always in control of your talent, learning and passion for life. "There will always be opportunities for talent" as Warren says.
3. We get worried when people start to agree with us [Warren]. The best fruit is found out on the limbs. The road less traveled makes all the difference. Make a rule to always stay on the side of the minority in your life's path and you will likely be greatly rewarded and you'll certainly experience a lot more excitement.
4. We celebrate wealth only when it's been fairly won and wisely used [Charlie]. The goal is not to make money at all costs. It's easy to forget that in a lot of industries and sub-cultures around the U.S. where everyone is in constant competition to keep up with the Joneses. Wealth is worthless if you've destroyed all your relationships to attain it. As Charlie says "take the high road. It's far less crowded." Sad but often true. Makes it pretty easy to stand out.
5. When you are exceptional you jump off the page. There really isn't that much competition there [Warren]. Be your own best competitive advantage. Then it doesn't make a difference what others are doing. You are in control.
6. Do what you're passionate about. If you do this, there will be few people competing or running faster than you [Warren]. The best way to be exceptional is with passion! As Tony Robbins says every day of his life, "Live with Passion!" And trust me, life is a lot more fun this way.
7. I think I developed courage when I learned I could deal with hardship. You need to get your feet wet and get some failure under your belt [Charlie]. Courage does not grow on its own. Just like a muscle, it must be constantly worked out and developed. Life begins outside your comfort zone and that is where your courage is developed. Most people don't succeed because they're afraid to fail. Failure isn't that bad anyway. It will make you tougher and more likely to win the next time around. No one has succeeded without going through their own failures at some point. To try and fail is much better than to never try. Why not get started early and get some of them out of the way! What's the worst that could happen anyway? As big wave surfer Laird Hamilton says "If you're not falling then you're not learning."
8. There's no better way to be happier than getting your expectations down [Charlie]. Most unhappiness comes from misaligned and unrealistic expectations of life. Expect the world of yourself, but expect nothing of the world. Then you cannot help but live your life pleasantly surprised.
9. If I can be optimistic while I'm nearly dead, you can deal with a little inflation [Charlie]. This had the crowd laughing out loud. Life is what you make it. Don't let things get you down. It could always be worse.
10. If the only reason you find for doing something is because others are doing it then that's not good enough [Warren]. Enough said.
11. Bad behavior is contagious. That's how human nature works [Warren]. Watch out for this. It can catch you off guard.
12. We've done a lot of stupid things but we've avoided a small subset of stupidity and that subset is important. It's about avoiding the dumb things [Charlie]. They hammer this every year. Their success does not come from doing so many things right. It comes from avoiding the things that are terribly wrong. Some say this is two sides of the same coin. But it's not. It requires a fundamental shift in psychology. The stories are endless of people who did a few things right and were massively successful, but then did something stupid that took them back to zero. Before Charlie and Warren do anything, they "invert, always invert" as Charlie says. They list every way imaginable in which they could fail at a particular task and then take massive effort to avoid those failures. Do that and the success will come automatically.
13. Go to bed a little wiser than when you woke up [Charlie]. This covers the whole meeting in a word. Life is about learning. If you are always learning you can never lose. Keep this as your only rule for the day and the world will be yours for the taking.
Go to bed a little wiser than when you woke up.

-Charlie Munger
The lessons from Warren and Charlie are endless. We can all stand to learn and be better people from what they are willing to share. They don't charge any money or ask for anything in return. Except of course that we live a life with a burning desire to learn and do all we can to be valuable additions to society. Take these lessons to heart. There will likely not be another Warren and Charlie for a very long time. Take advantage of the education while you can. Do so and I have a feeling success and fulfillment will come naturally.
Thank you Warren and Charlie. We owe you a great deal.
How have the above points improved your life? What have you learned from Warren and Charlie that you'd like to share with us? Please let us know in the comments section below.
If you liked this article, please Tweet about it or tell your friends on Facebook using the links below. I'd appreciate it.
Other books and resources you might enjoy: